The Winner of cup Babilon
Date:

2017-03-27

Views:

2537
Babilon-Mobile company makes a direct contribution to development of sport, trying to adhere to the Decree of the President of the Republic of Tajikistan of April 8 - 2014 №184 "About development of soccer" and holding tournaments not only in the company, but also in republican scales. It is necessary to remind that in "Babilon-mobile" company there are a lot of soccer teams which hold tournaments between employees, developing game skills and football skill. Also, the company has its own football team, which actively participates in various inter-republican tournaments and takes prizes.
The management of the company pays special attention to development of soccer in Tajikistan, in return in every possible way supporting and encouraging employees.
Last week, in honor of the holiday Nawruz the tournament for a cup of the Babilon company between departments of the company was held. On March 26 a final game between teams has taken place: "LAW department" and "Customer service Department", in which after a stubborn struggle the team" LAW department "won with a score 5: 2. I have won department with the score 5:2. Football players of both teams pleased their fans with a beautiful and spectacular game.
The 2 place was taken by the Customer service Department team
The 3 place was taken by the Automation Department team
At the end of the game, the winners were awarded memorable prizes and the following best players of the tournament were announced:
Alisher Ulmasov is the the best player
Hojayev Zokirjon is the Best defender
Sanginov Daler is the Best goalkeeper
Kamolov Mirsharif is the Top scorer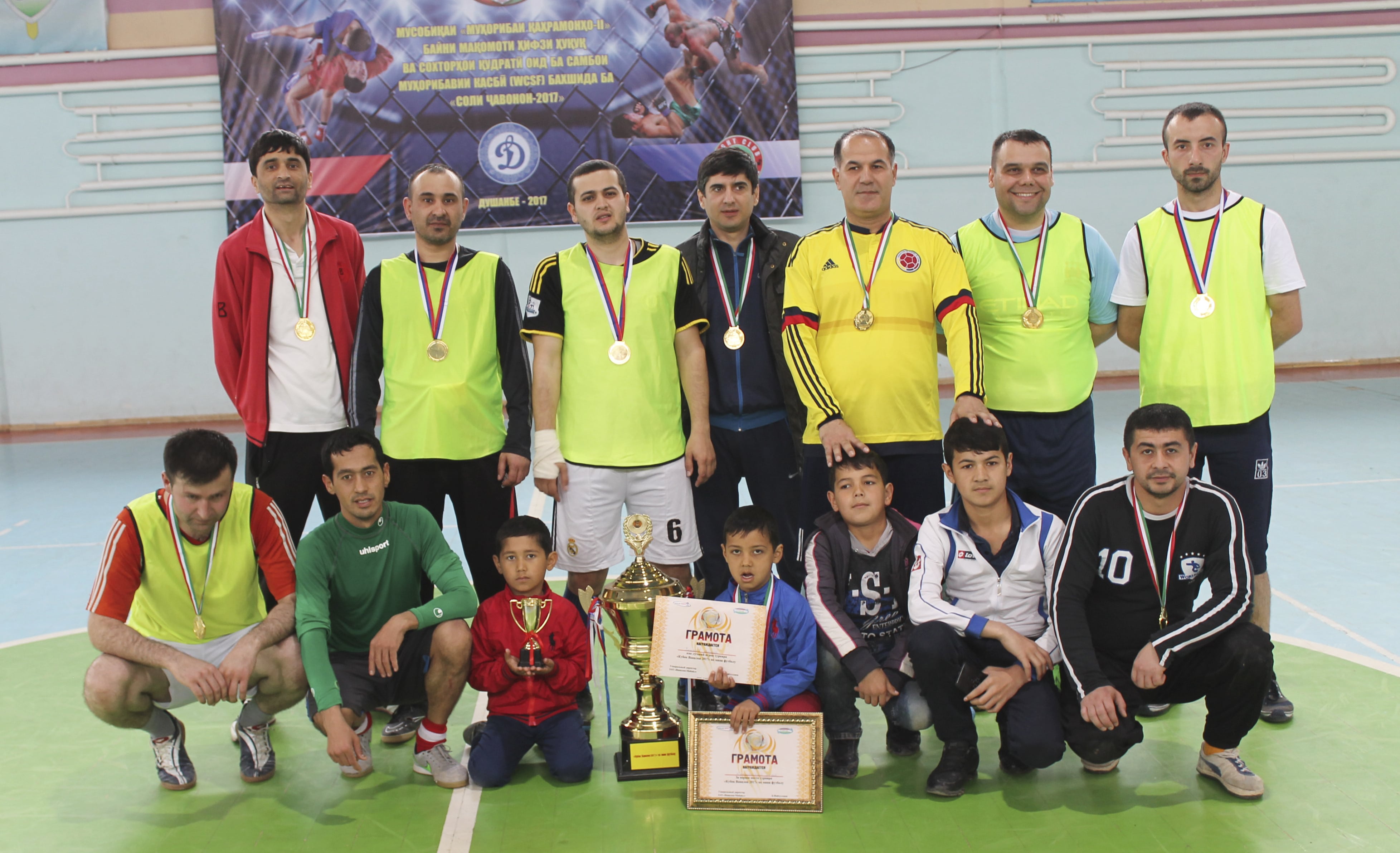 We proudly congratulate the team "LAW department "with a deserved victory, and we wish the team further delighted us with their spectacular game , giving colorful moments and unforgettable impressions of viewing this mini-football.
---
Back to the list